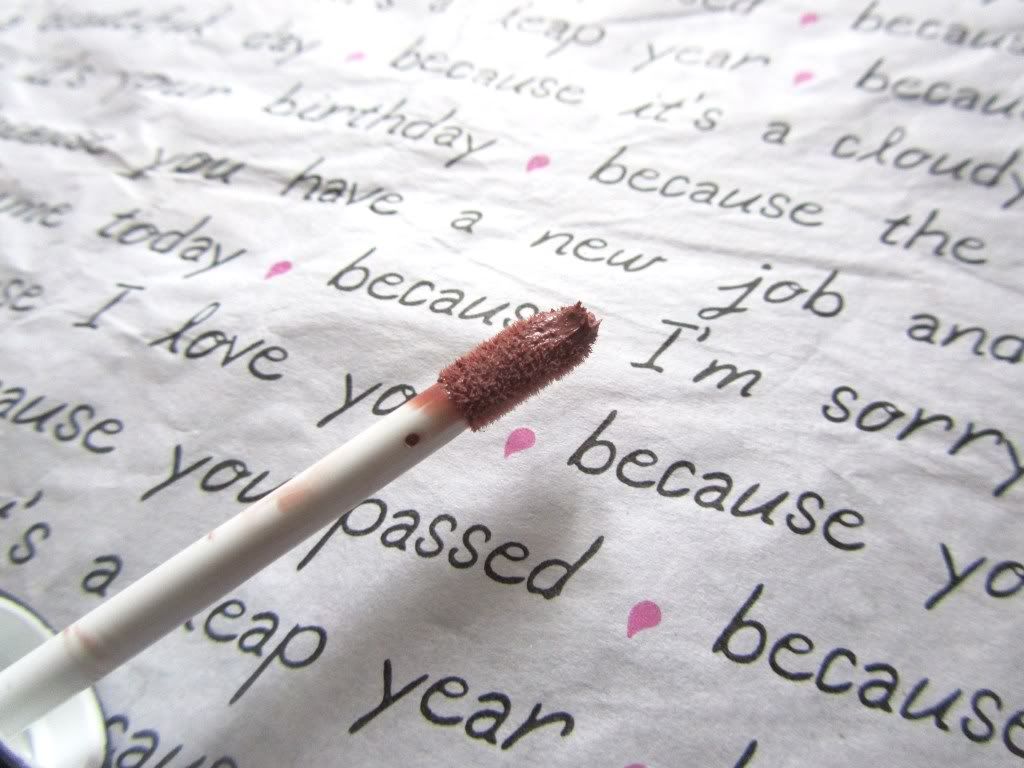 I already had two of the Collection 2000 Cream Puffs when I recieved another one in my first and last She Said Beauty Box (I shall explain at the bottom of this post why!). I already had Fairy Cake and Cotton Candy which are both really lovely colours and now I have Angel Delight to add to my collection.
First thoughts when I saw that this was the shade that I had was "oh great, the brown one that nobody likes!" But I was actually really surprised as to how much I like this. The swatch on my hand shows how brown it actually is but because my lips are quite pigmented it makes the colour go slightly pinky when I apply it to my lips. Which for me makes it really wearable.
I gave up beauty boxes because at the end of the day products will be sent in them that are tested on animals and I am doing my best to get rid and will only buy CF! Sorry to keep going on about it! I actually think beauty boxes are amazing!