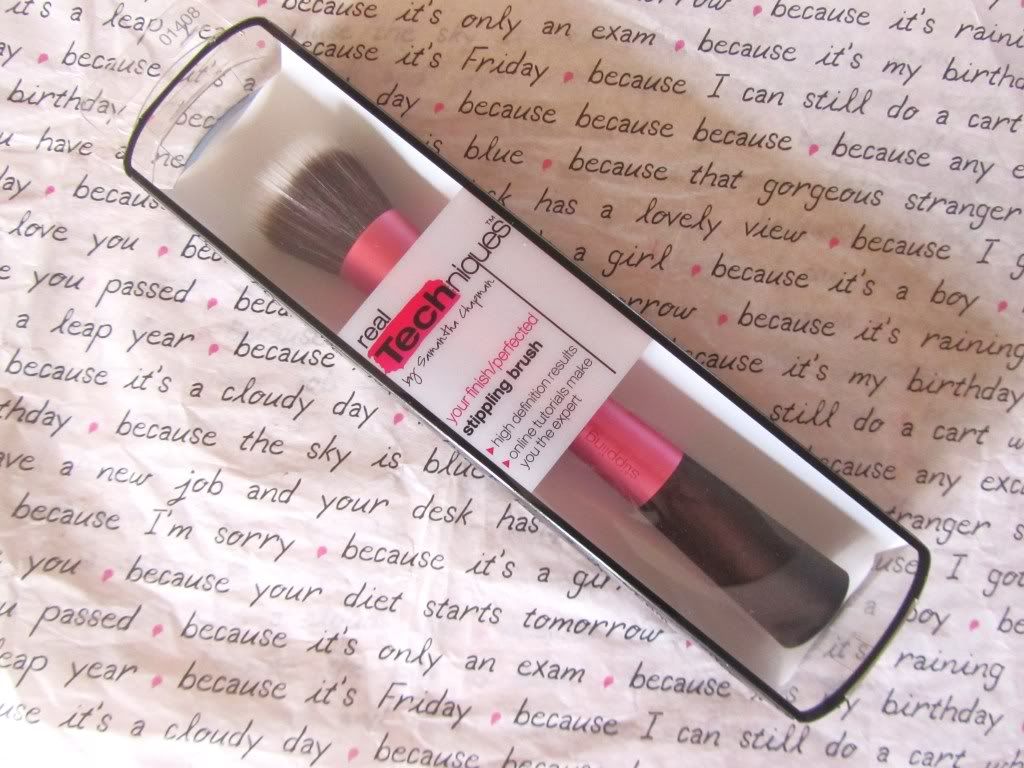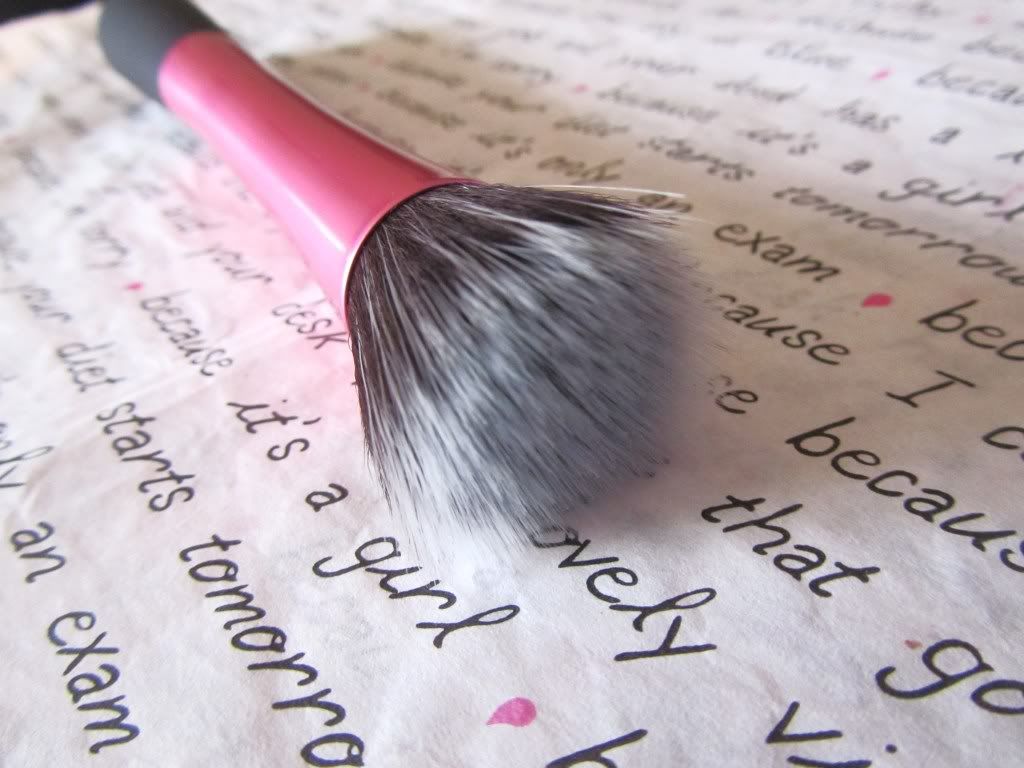 I know I seem to start all my posts with a "This was purchased on a lunch break" but yes, this was purchased on a lunch break. Boots were offering a massive 3 for 2 across all makeup, skincare and hair things which you cannot ignore.
I have built up loads of points on my boots advantage card, it helps that I am not really a fragrance person because I know loads of people who use their points for those type of purchases. I kid you not I had about £60 worth of points before I made the most of the 3for2 - yes I bought another two RT brushes but they are for other posts. So technically all three brushes were free for me...I needed a treat. Work is stressful!
When I first became aware of the Sigma F80, it was because my blog had 100 followers which allowed you to get one for free as part of their affiliate programme. I literally thought it was the best thing I had ever used, I even went on to buy the Synthetic Kit because I was so impressed. However after owning those brushes for almost a year now they get so dirty so quickly! I'm not sure if it is how I use them or the products I use them with but oh my!!!! It is so frustrating because as soon as it gets all clogged up it doesn't work well at all (I'm talking two to three days!!!).
Anyway back to the topic in hand...This brush has not done that, even after using it everyday for a week without washing it (gross I know but I had to see if it would clog up!). The brush head is smaller than the Sigma F80 but that makes for a more precise application that doesn't actually take too much longer. The bristles are synthetic so cruelty free (yay) and are soooo soft.
I happen to like the design of the brushes, free standing and the added colour to my "dressing table" I just hope the rubber bit doesn't rub off as I have seen on some brushes.
Wow, didn't think I could write that much about a little brush, I was dubious at first and I was trying so hard not to get sucked into the hype surrounding these brushes, but I did and I am so so glad I did. Well with the ones I have purchases anyway, others I am not so sure they would be for me.
What do you think of the Real Technique Brushes?