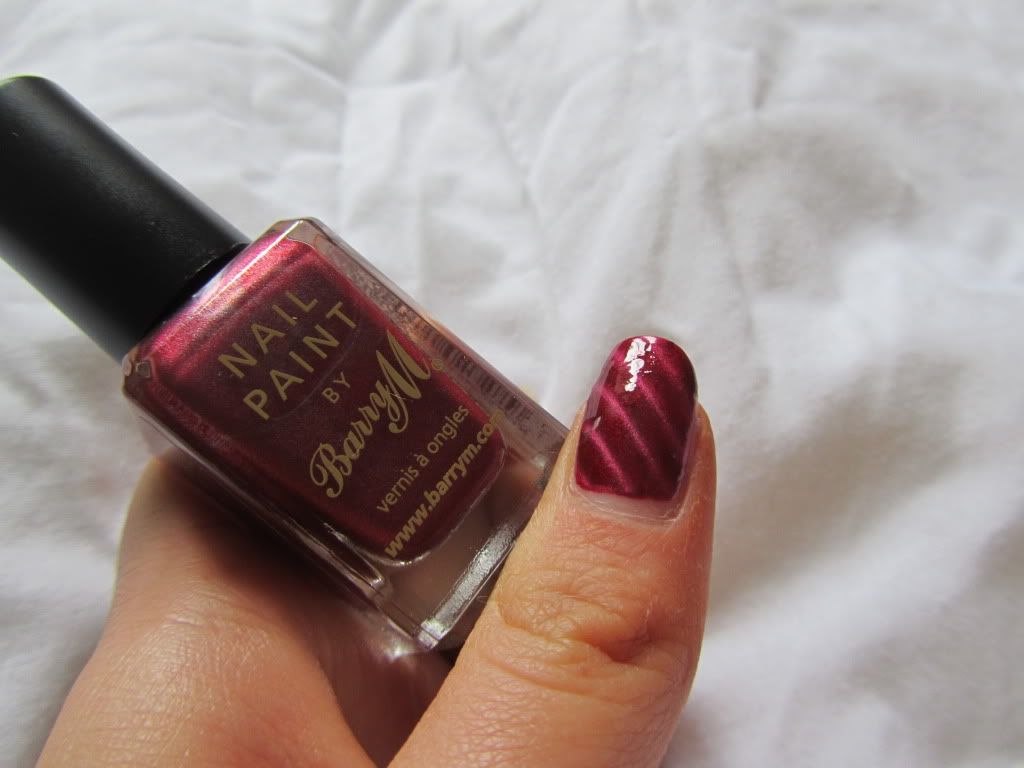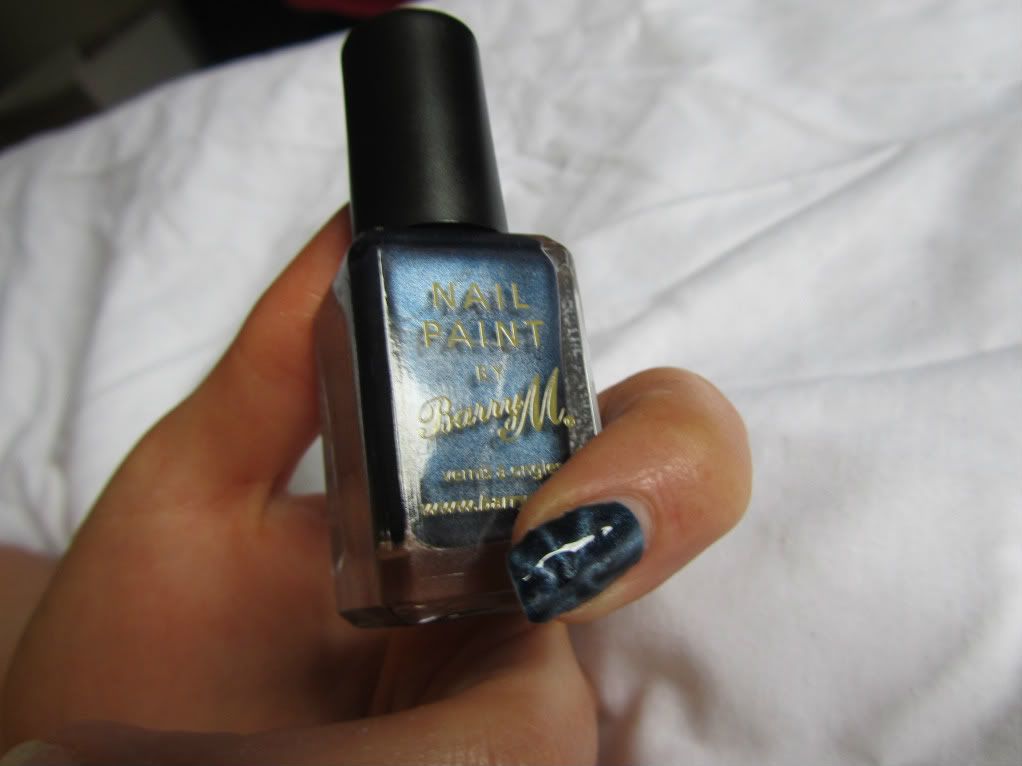 Barry M Magnetic Nail Polishes - £4.99 Superdrug
I couldn't wait to post about these to let everyone know that they are on sale! Yes ladies, Barry M have created their own Magnetic Nail Polishes.
The colours on sale are Red, Blue, Black and Silver and I will be going back for the other two!
The difference being is Barry M have 4 different patterns of Magnets, which I think is genius! It sets Barry M apart from the Magnetic Nail Polish trend crowd. Plus you can use every magnet for every colour!
I have just done a few of my nails quickly to try it out and I have to say it is so so easy. First of paint your nails with your basecoat, then apply a thin layer of the polish and let to dry. Then apply a thicker layer but before it drys rest the magnetic's ledge by your cuticle and hold for 5-10 seconds, then the pattern appears. Add a top coat and you are done.
I have to say I love these and think they are the best of the Magnetic Nail Polishes around, I am really glad I didn't buy into the other brands!