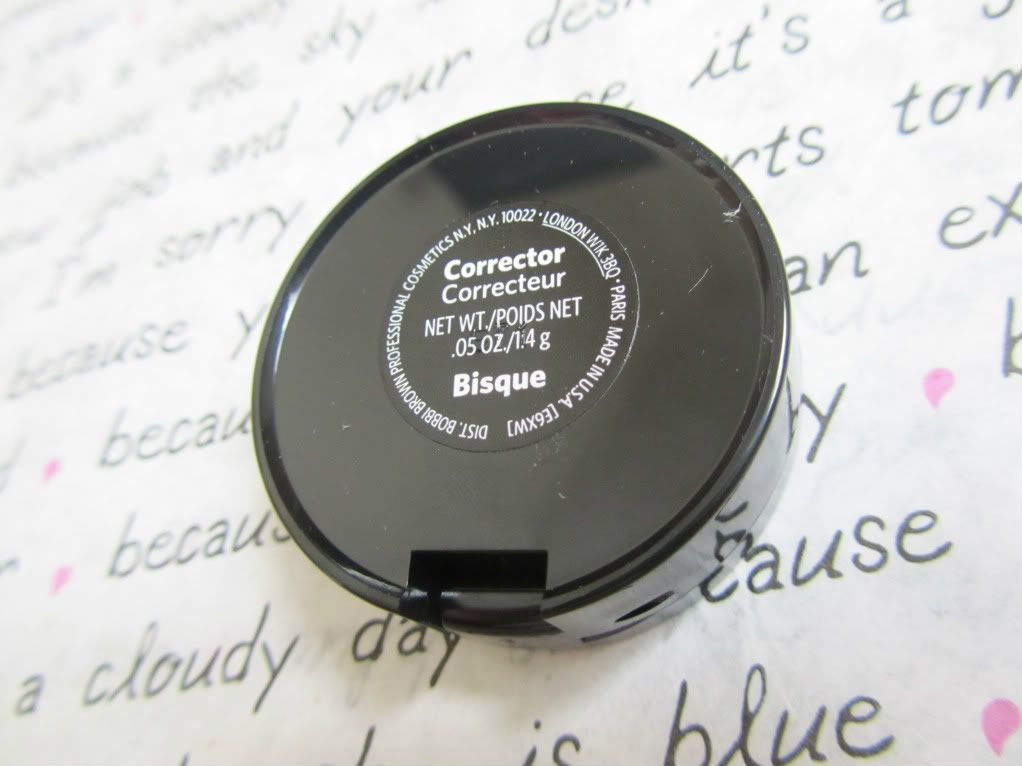 So this probably won't be a surprise to those who read my St David's post where I headed to the Bobbi Brown counter with 10% off and a gift voucher in hand.
I am one of the unlucky ones in life who have ridiculously dark circles under my eyes no matter how much sleep I have, water I drink etc etc. So I am always on the look out to find a heavy duty concealer which isn't too heavy - I don't ask for much do I?!
Anyways, I do love my Collection concealer (feels weird not saying Collection 2000) we all agreed that we would buy something that we wanted but didn't need at the event. I knew that with Bobbi Brown they do the corrector and concealer combo.
The corrector here is obviously to correct any colour that you have under the eyes, which because is grey the corrector is more pink toned to counter act this.
This corrects the colour under my eyes amazingly and doesn't crease up on my skin. The packaging is beautiful, there is just something so satisfying about it, the product itself is thick but not thick when you warm it up on your finger and then dab into your skin. This is the only thing that I don't like is having to use your fingers every time, it is quicker but not really hygienic, although my hands are always relatively clean.
It is more expensive than other concealers out there but I really like it and find that sometimes investing in things is worth it.