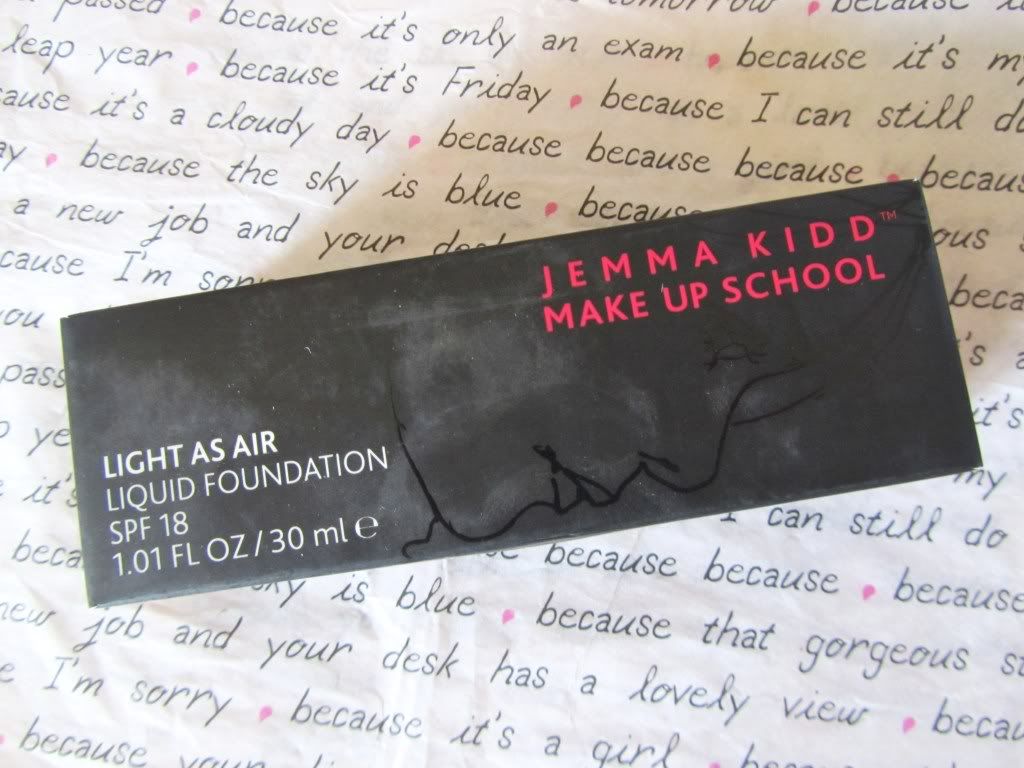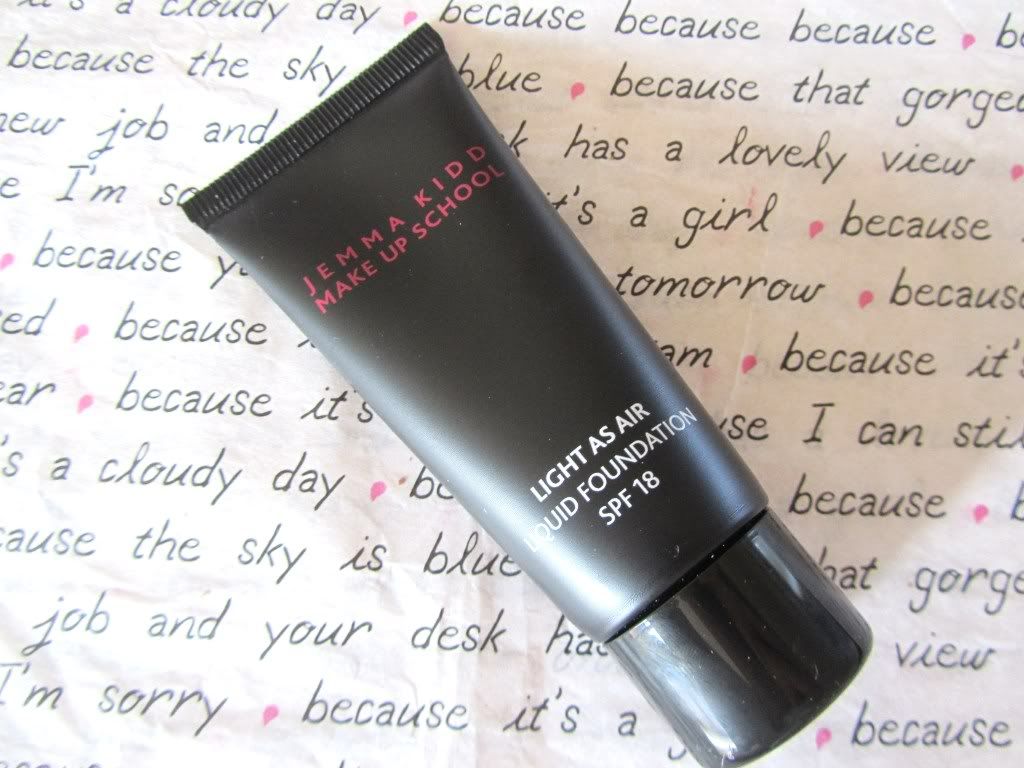 Jemma Kidd Light As Air Foundation - Between £20-£25
Another product that I feel that I have just "jumped on the bandwagon" with, however I am going to slightly giveaway the jist of this review right here - I have found my HG foundation. I can't believe I have actually said this. But it is true, this foundation has shot to the top of my foundation charts - yes I actually have one in my head - and has been the one I have been using everyday.
I bought mine from buyapowa whilst having everything crossed that the colour match would be right. I also checked with Leanne because she bought one and we are practically the same shade and she had light so I went for it. Turns out it is a perfect match, hooray! It is annoying when you can't have a good swatching session or having your makeup matched at a counter, for me that is one of the only downers of this, but since I have found my "pale" colour this has gone!
Apparently the foundation is

highly blendable and lightweight in texture, with silicone coated pigments for a velvet feel and soft-focus finish, it also has balancing properties to keep the skin matte for a shine-free, even complexion and contains long-wear technology for all day staying power. To be honest I have to agree, I really do love it.
I apply this with the Real Techniques Stippling Brush and whilst it takes a little longer than when I use my Sigma F80 I don't mind taking the extra time because of the finish that it yields.
The coverage is medium-full, but nothing close to Estee Lauder Double Wear, this covers my red cheeks nicely but does not leave me feeling cakey! I apply this at around 6:45am and it still looks good when I get back from work at around 6pm! Amazing enough for me.
You can see it on my skin in this post here , I would say the light shade is comparable to MAC NW20-25.
What do you think?
Is there one foundation that you can't live without?