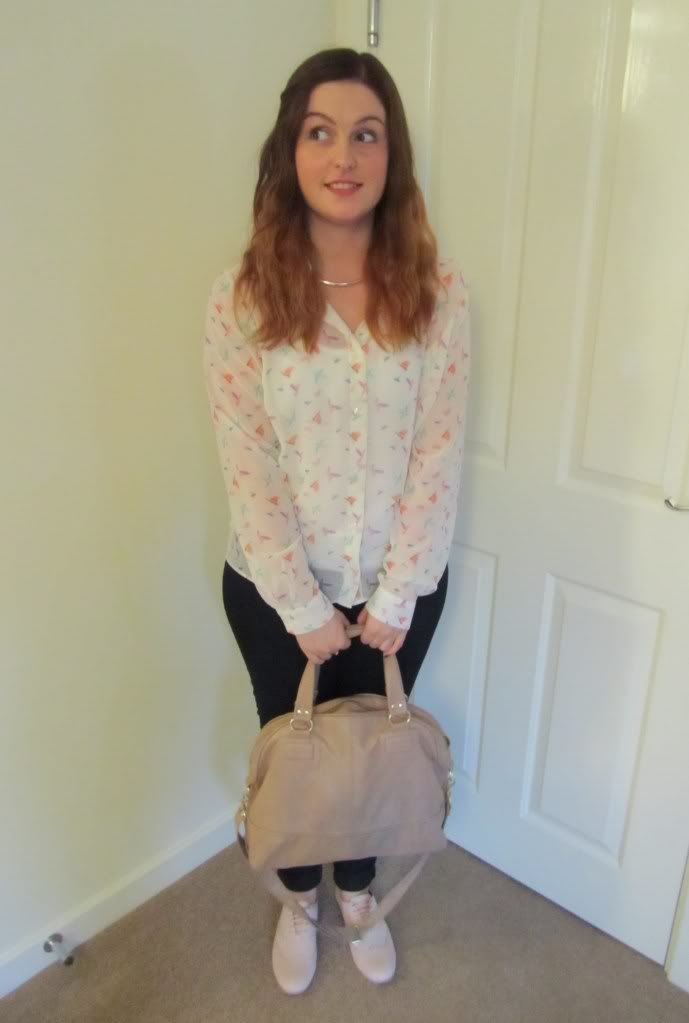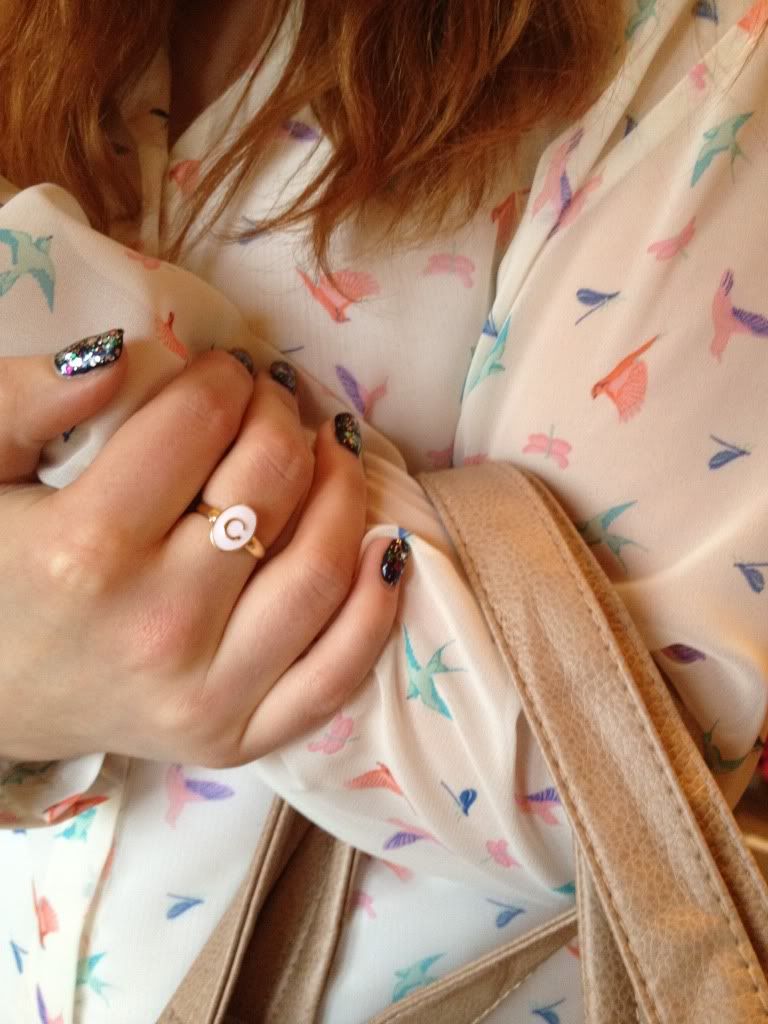 Nails - Pinkeys * & OPI Rainbow Connection
This outfit is a typical "Charli" outfit. Jeans, sheer shirt and brogues. The shirt was a recent purchase when Leanne was down this weekend - the infamous Matalan shirt, which is even more beautiful IRL. I had been wanting it for ages and hunted the store until we found ti tucked away in a corner. I bought a size 12 because you need to wear a vest underneath as it is so sheer.
Jeans are my staple blue jeans from good ol' DPs, I had the same pair before this pair for 3years and had to repurchase because I wore a hole in them.
Bargainous bag costing just £7 in the sale. I was thinking that I should invest in a more expensive handbag because I was fed up of cheap ones breaking on me, and then I saw this one and changed my mind in an instant.
These shoes are absolutely beautiful, real leather and the softest pink mean these are perfect for the spring/summer trend. It isn't often that you can have a new pair of shoes and wear them straight away without getting blisters, these are so comfortable. They are rather narrow so if you have wider feet then I would stay away form these. Cannot wait to wear them with my Spring and Summer wardrobe!
The ASOS ring was a bargainous £4, which I have been after for ages but alays saw quite expensive ones so I was so happy to find this one.
Hope you are all enjoying the sun!
Matt and I both had a day off today so we went to buy more fish for our tank, did the monthly shop and now I am cooking a roast :)
Also I have uploaded some new videos and there will be more coming with Leanne's visit ready to be uploaded! Check them out here!