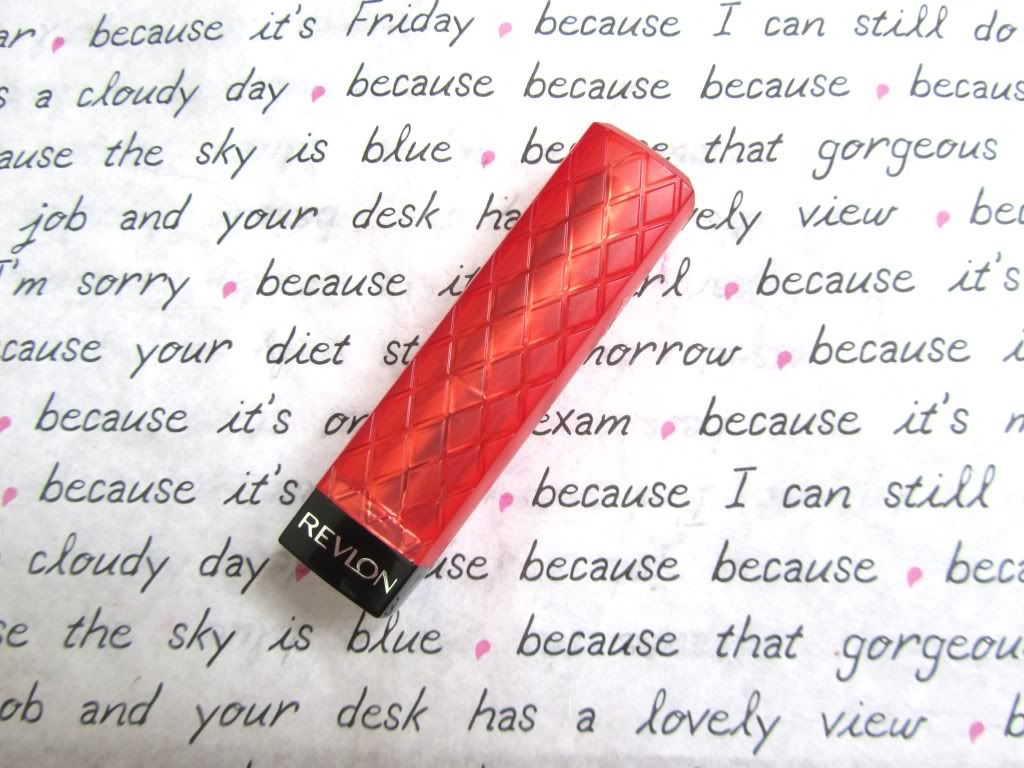 The latest blogging crazy to sweep is the Revlon Lip Butters. I did stalk boots for ages and then bought 5 when they were in stock (it was 3for2...we all know!).
The first colour that I bought that I'm blogging about is the most red shade available called Candy Apple (strangely as I write I have mint candy apple on my nails!).
Ok, so the hard facts, these are £7.99!!! REALLY! That is so expensive for a high street lip balm, even I winced when they were totaled up - and that was with the offer on. However, I do actually think they are worth it.
First off, I love the packaging, the clear casing with a quilted pattern in roughly the colour of the lip butter - amazing.
Being a lip balm they are oober moisturising, which you would expect but the colour pay off at the same time is incredible. I have been so surprised with how long they last too. For example when I get to work I apply a layer at around 8am and it is still there when I eat my lunch at around 1pm. Obviously I re-apply after eating but then I don't have to for the rest of the day. You can also chose to have the colour really really sheer or build it up and have it quite opaque.
I can imagine these would melt really easily - I was really worried on the day I bought them because the weather was boiling but they didn't melt in my bag, phew.
Look out for the 4 others that I bought.
Did you fall for the latest hype?
Are you pleased you did?

Charli