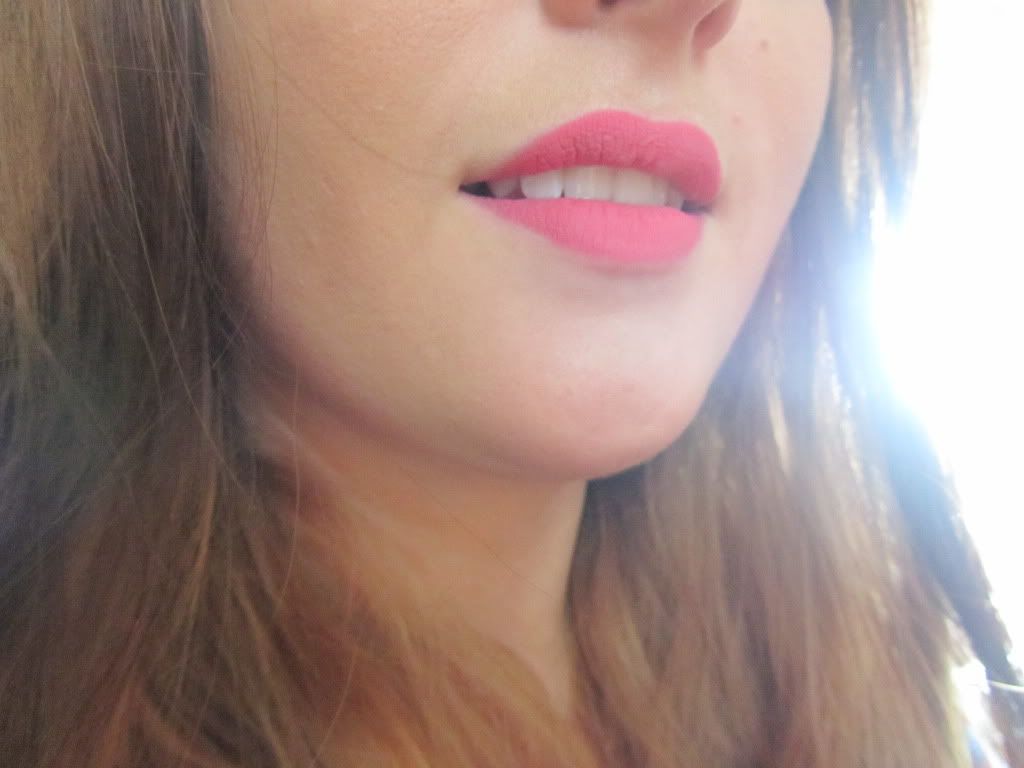 I can't find the link to this online so maybe it is part of the makeup that you can only find instore. I do have a "thing" for using lip liners as lipsticks because I find that it can sometimes last longer than a lipstick, plus there are some colours that I have found in lip liners that I have NEVER found in lipsticks and this is one of them
The Topshop Lip Liner in Fearless is a (pause to think of how I can best describe it) bricky, corally, pinky, slightly neon-y, matte colour. Yeah not the best description but swatch and you will see.
Although this does last forever it is so drying on my lips that a lipblam is a must, which sometimes takes away from the colour so you really have to build it up, which is turn leaves me using loads of the product. After the first time I used it I had to resharpen the pencil so I do think it will go down quickly but it is only £5 and the colour is so pretty that I can look past that.