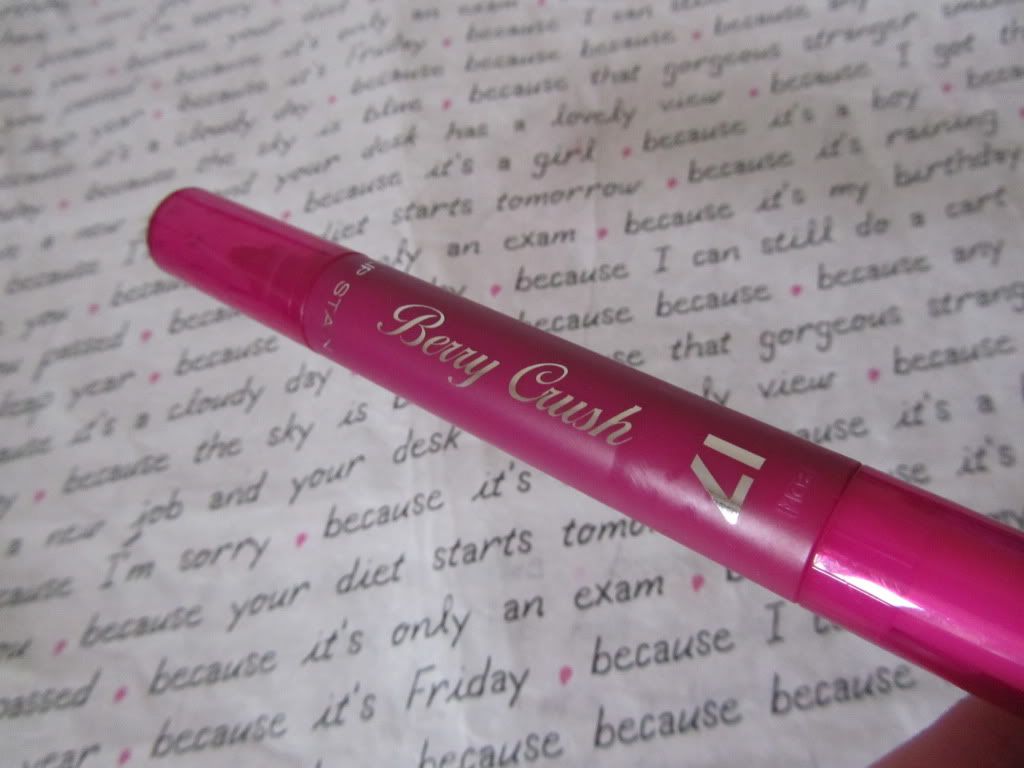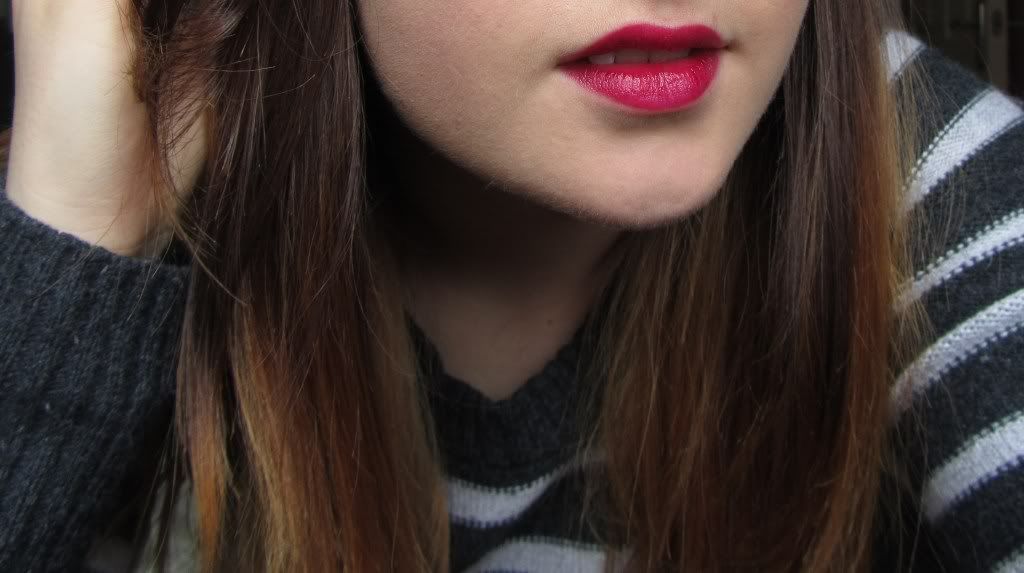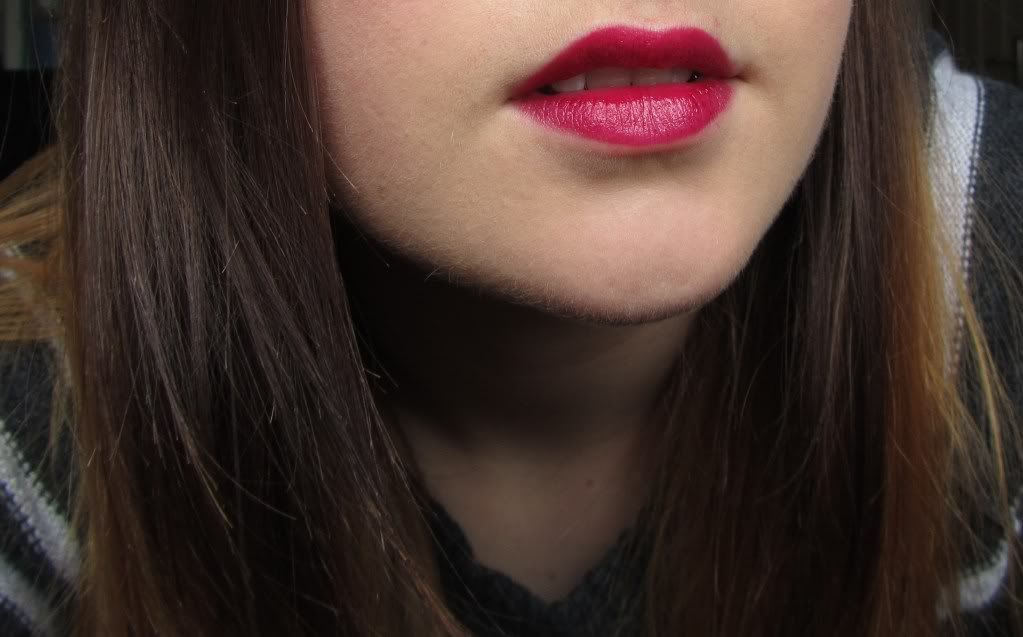 *one point that has made me laugh when reading the boots online reviews of this is the amount of people that say "there is no name on the product", well as you can see from my picture it is the LARGE WRITING down the side..haha*
Apparently I am WRONG haha...whoops, maybe I don't have Berry Crush - I have Cherry Berry
The idea of a lipstain always puzzled me. Personally I like the option of changing my lip colour throughout the day, and have been known to carry about 6 different colours around with me. Yes I got the fact that it would last all day, but I have some lipsticks that do that without leaving you lips looking really dry. Then when I was in boots I bit the bullet and bought it.
To be honest the first time I used it, for the purpose of blog photos, I loved it. Went on really opaque, love the colour, the balm made it not dry (I didn't have any dry bits on my lips to stick to) and it did last for ever. I had to prove to Matt that I could kiss his cheek and not leave a lipstick print on it!! Although a mega downside - if you don't scrub your lips to within an inch of their life you will wake up with pink lips the next day!
From there though, it has been a slippery slope downwards. I have only owned this for a few weeks but already it is drying out. I store it upside down and always make sure the lid is clicked on but the colour is just not the same, it now applies patchy and even the balm can't save it. I now use it under similar colour lipsticks to make them "pop" and last longer but that defies the object of the product in the first place.
Have you used any lipstains?
Are there better ones out there?
Do you see the point of them?
Charli...