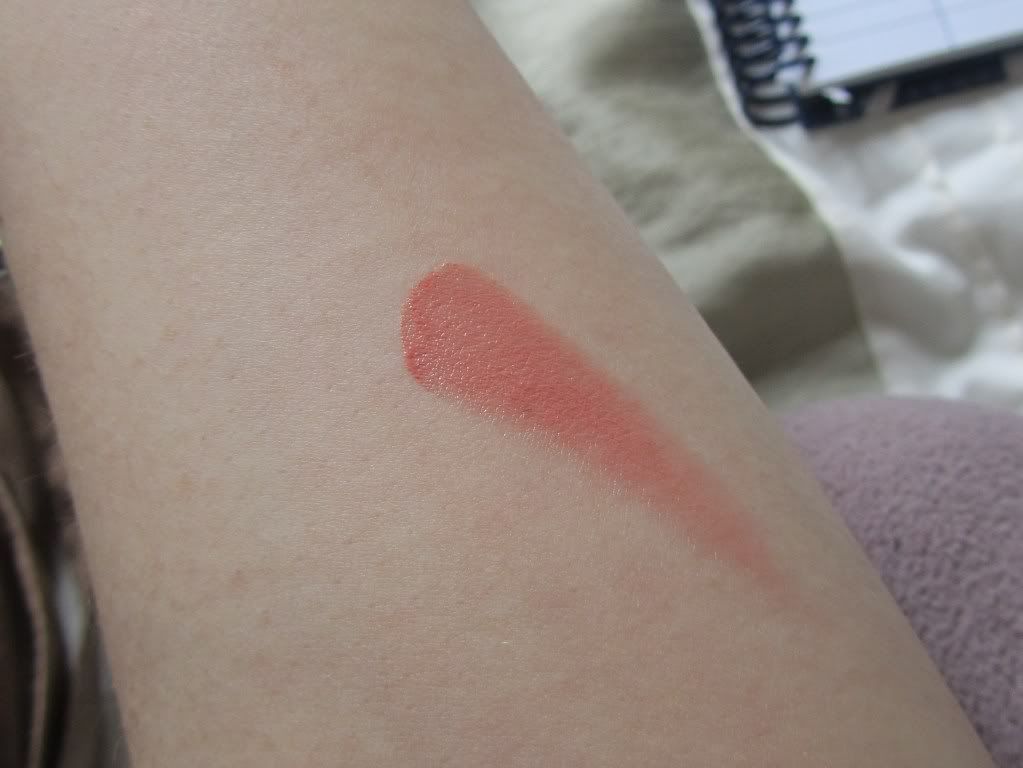 Another product that I got from the St David's Ladies Night the Bobbi Brown Pot Rouge in Fresh Melon.
As you are probably aware if you read my blog or watch my videos I am trying to embrace blusher after years of not wearing any. On the even the make up artist Hannah originally put a bright pink blusher on me, which I did like but in reality I would never wear it so I didn't want to waste a product.
This was the second blusher that she bought to my attention and it was love at first sight (wasn't it Leanne!!?) This blusher is a lovely peachy colour that looks much more natural on my cheeks and is something that I will (and have) been wearing for the majority of the time.
This blusher is very dewy so I'm not sure how it would fair on oily skin but as my skin is very normal this lasts all day for me.
Do you own any Bobbi Brown?
What do you think to cream blushers?

Charli...