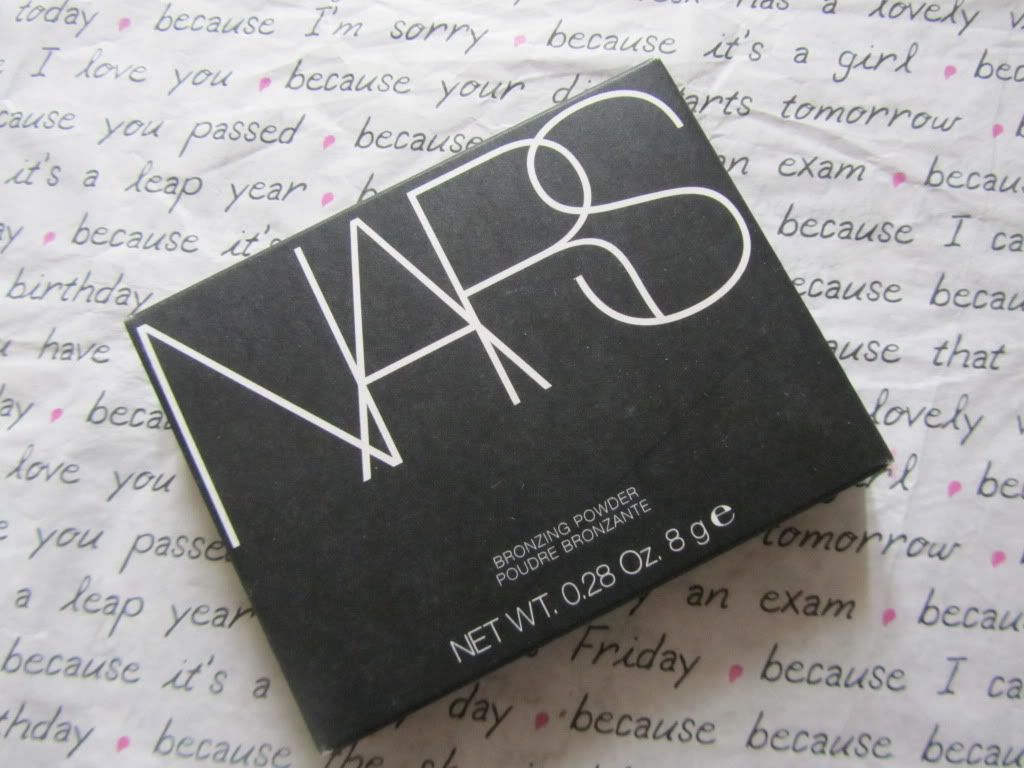 Ahh so the infamous NARS Laguna Bronzer you are finally mine. Thanks to the lovely people at Buyapowa who asked me to pick a product to put on their website and me choosing this. It went for £18 plus p&p in the end and sold out really fast.
Now onto the NARS Laguna Bronzer itself. This is probably the most perfect bronzer, the high end version to the Bourjois Bronzer, it is a matte powder (the website says there is shimmer but I seriously see none when its on my face) which is perfect for contouring. You can use such a light hand with this product so that you can have a really subtle contour or build it up to a heavily contoured face but without looking orange.
This is also a nice to do a light bronzing for an all over face colour.
The packaging is the usual NARS rubber which is beautiful but gets so dirty that it is a pain. The powder is known for cracking and crumbling hence my picture of my backup already being a bit beaten up.
£25 is a lot of money for the bronzer but a little goes a long way and as long as it doesn't crack up it will last forever.
What do you think of the infamous NARS Laguna Bronzer?