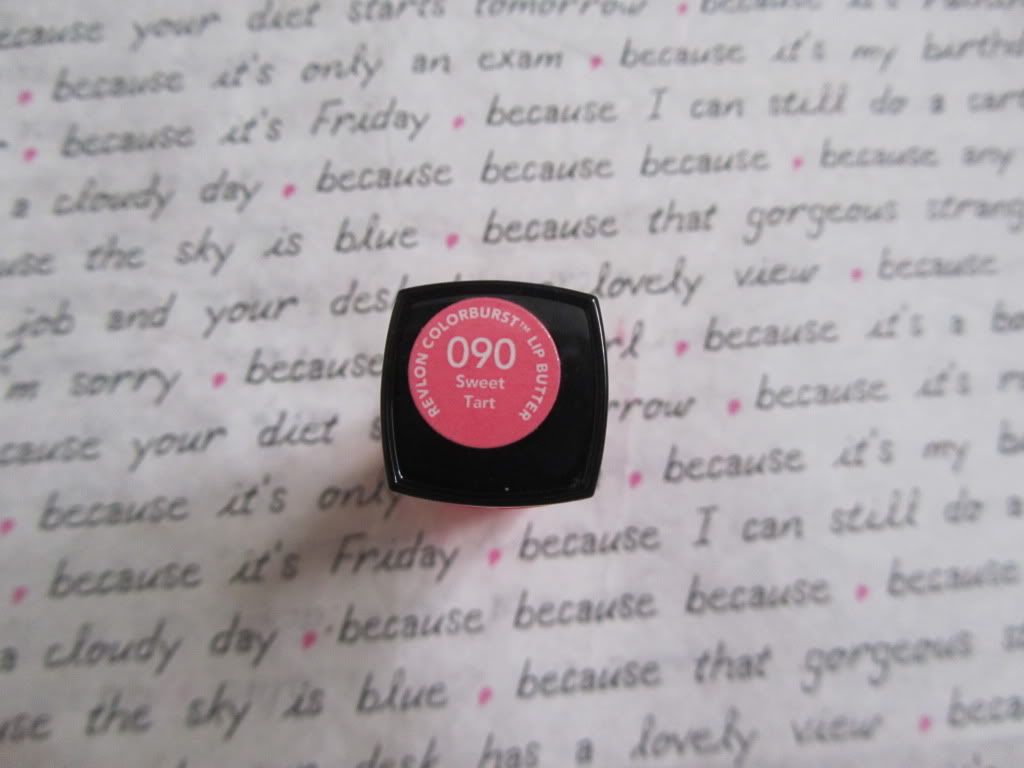 Another one of my Revlon Lip Butter purchases, this one is the third out of five! Sweet Tart is a really nice everyday pink that you can build up to be quite opaque or wear as more of a glossy finish.
This is the second lightest lip butter that I bought within the lot and this is more my "daytime" colour than Strawberry Shortcake. I still like to have a fair amount of colour with my nude lip colours.
The more I wear these the more I fall in love with them, its just that I would never have picked up some of the colours that I own if it weren't for the 3 for 2 offer that was on. I would have stuck to the "safe" colours that I own and not have bought ones that I didn't think I would wear. To experiment with colours I would go for something cheaper like the 17 Mirror Shine Lipsticks which are glossy like these.