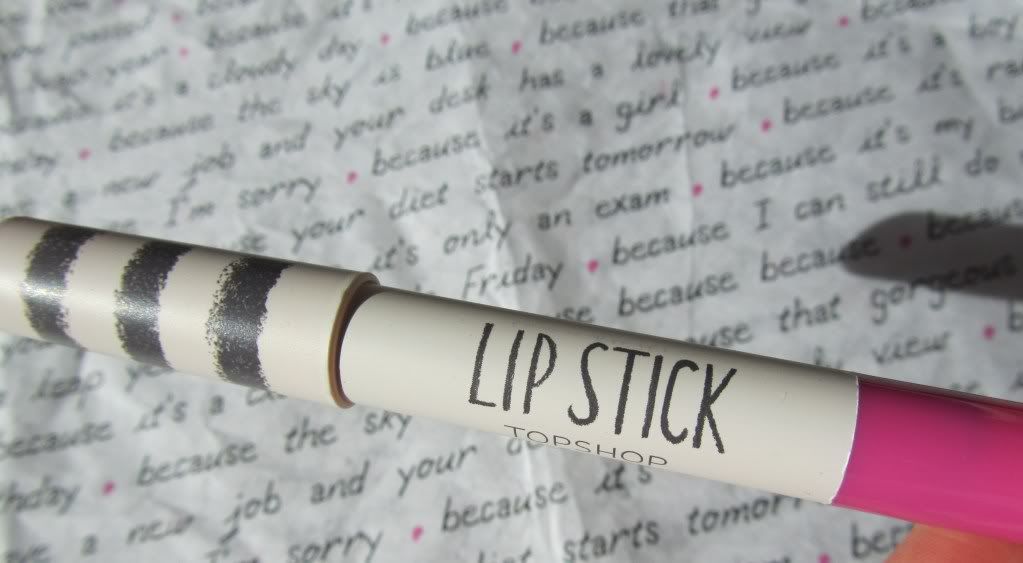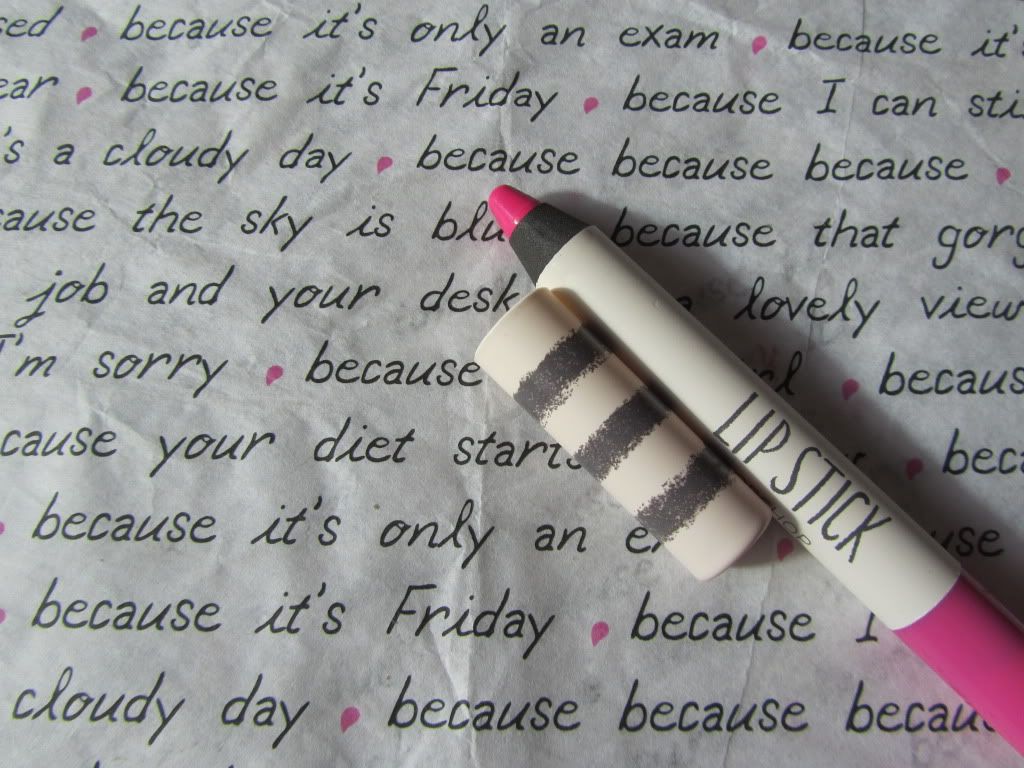 Topshop Lip Stick - Clueless - £7
Noticing a trend with the hot pink lipstick?
If you read my Mac Candy Yum Yum post you may be realising which lip product is a perfect dupe! You really don't need anymore clues!
Topshop makeup has impressed me beyond any other brand recently (on par with Revlon) and I have been snapping things up hence the amount of Topshop Makeup Products on my blog.
Clueless is a matte finish lip stick but in a chubby stick which I really like, less bulky than a normal lipstick. However this is matte without being drying and my lips don't look like they need a good scrub when I am wearing it.
Hot pink, not drying, cheap (ish) and cruelty free!! What more could you want?

Charli...