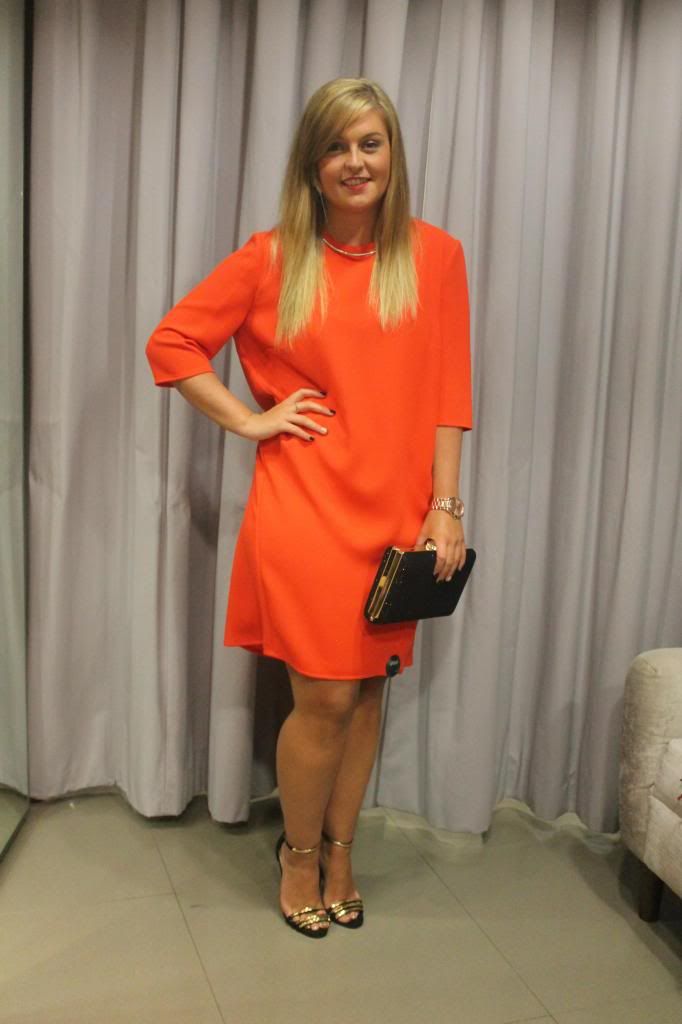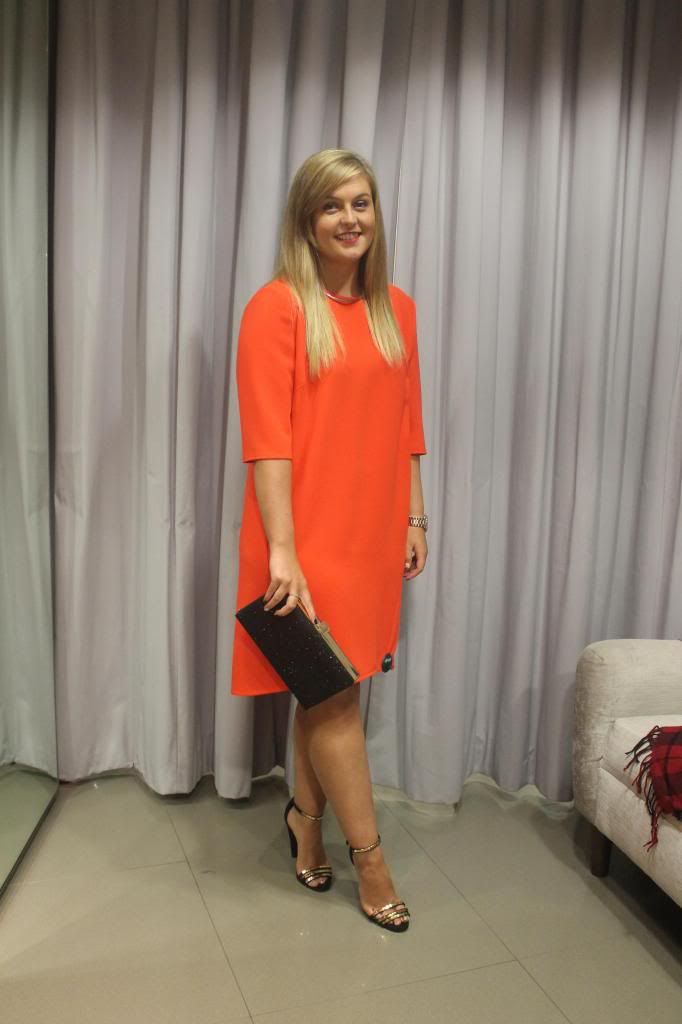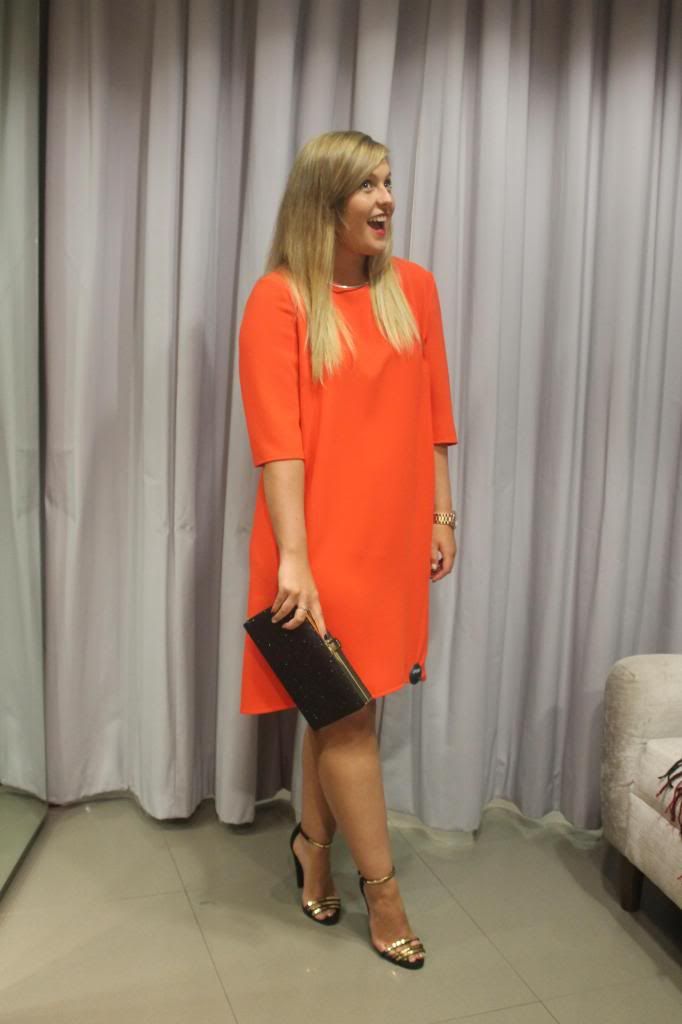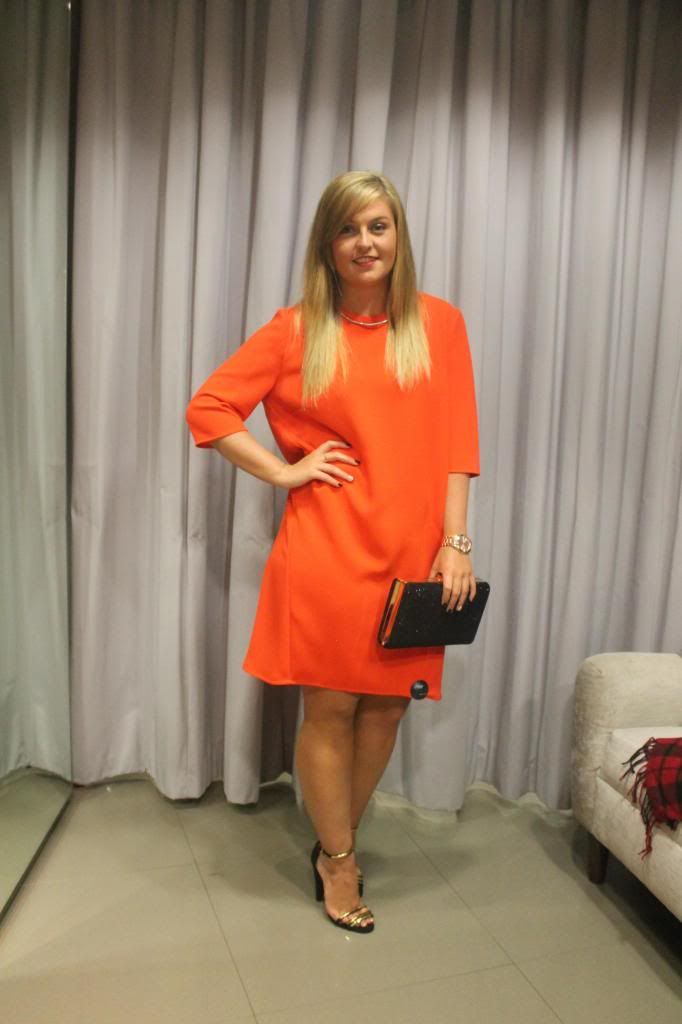 A couple of weeks ago I was asked to take part in a little challenge set by John Lewis to create an outfit for a Christmas Party with a budget of £250. I went along with Laura (who had a budget of £500!) and we both raided John Lewis whilst being spoilt to afternoon tea in the VIP changing rooms. I also bought my mum along for the fun :)
With only a £250 budget in John Lewis I struggled to find much that fitted my budget. In the end I went for this amazing bright orange dress, something to really go against the usual trends of sparkles and sequins, but something that is also so far from my comfort zone of blazer, shirt and jeans!
Next up was shoes and I have to be honest I looked like bambi on ice trying to walk in these. As beautiful as they are - I just couldn't see how anyone can walk in them! To complete the look I wore this clutch bag which I have to be honest was the only one that fitted the budget, and that's only because there was an offer on in the whole store that day!
For one thing, I sure as hell can't pose! But I did enjoy messing around and trying on the big hats in the room.
What do you think of the outfit I chose?
Click here to go and see the sparkly outfit Laura chose!
Charli...
x

Twitter
|
Facebook
|
Youtube
|
Blog Lovin
|
Instagram